S265 news
Activities, events, press releases, art: significant moments of our ongoing story that we enjoy sharing.
a new strong partnership \ Athens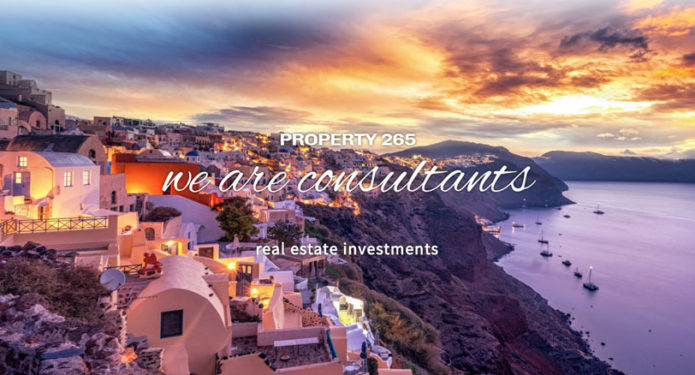 We co-founded the company Property265, which operates in the real estate market of Greece as a boutique realty consulting company. As part of a continuous effort to offer investment real estate solutions to clients coming from all over the world, this exclusive strong partnership strengthens the position of Studio265 as an architectural and engineering practice able to satisfy an increasing demand for quality residential buildings and broadens the range of services offered.
Among the new possibilities presented by this partnership, we can mention the research by request for plots in the best locations, ready for new constructions in astonishing positions on the Cyclades islands and not only; the identification of interesting existing buildings in Athens and in the Attica region that need renovation and represent a lucrative investment both for sale and rent purpose; the legal and realty services related to the golden visa programme offered by Greece, currently the best permanent residence permit in the world.
As tourism is growing exponentially in Greece, the real estate market becomes increasingly dynamic and the opportunities are incredible: Studio265 is ready to face new challenges and write new successful stories.
Visit the Property265 website and discover more about real estate opportunities in Greece.